So i've had this truck since i was 16(26 now). As soon as i bought it i thought i could fab up a bumper and this is what i came up with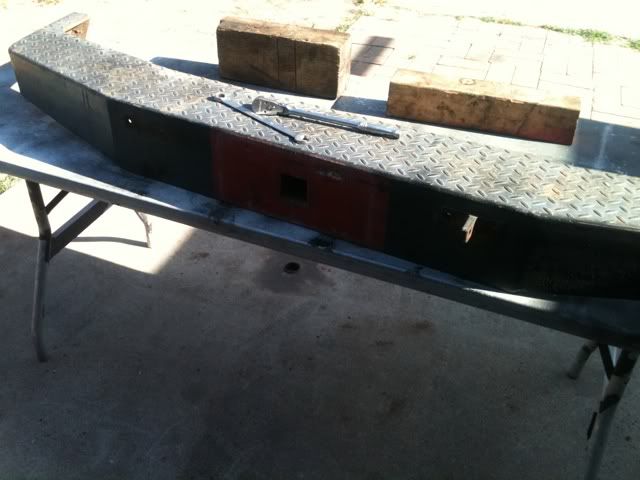 i recently decided to add a winch to the same bumper andd this is what the finished product looks like. what do you guys think? im open to suggestions and critics.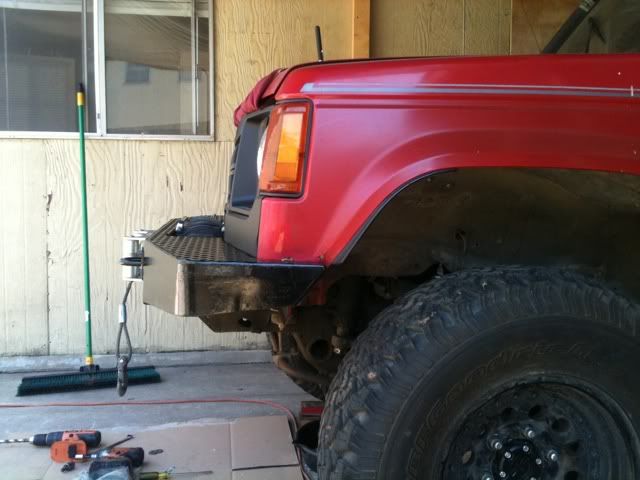 And the main reason for my post, im trying to findd out what kind of cheap
winch i put on there. this winch was my dad's, who sadly passed away a year ago. All i found is the following number stampedd on the side of the winch: RM80?854 (the ? might be a 6 or an 8, not too clear). i found nothing on google so im hoping the more experienced here might know. heres a picture.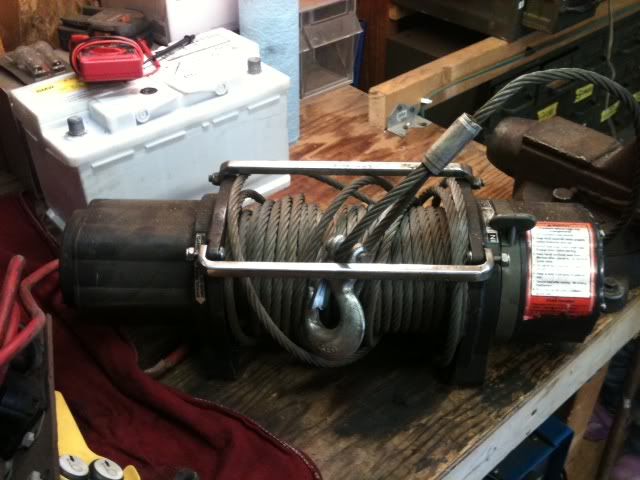 any input appreciated.
BTW, i cant wait to go wheel this thing! i recently did a lot of work to the truck: rear sr locked axle, front starion lsd with v6 front housing, aisin manual hubs, new shocks, new cvs, new clutch, new rear main seal and engine oil pan gasket cause i had a nasty leak. the last tiime i wheeled this thing it had 2 open diffs, so i thing my traction should improve a little
. heres another pic of my bumper with some lights.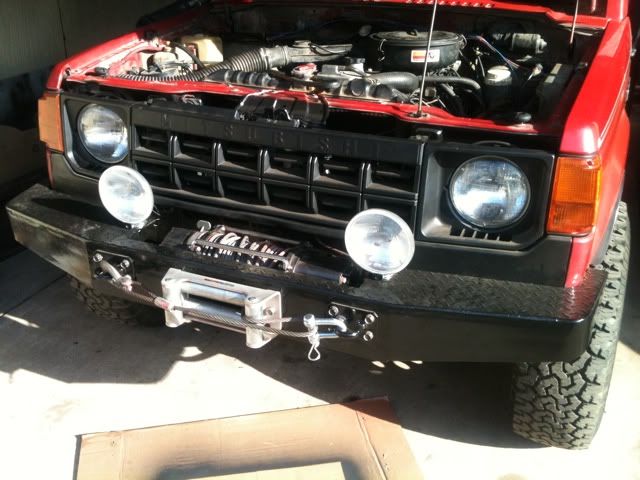 --------------------
1988 MONTERO SWB 2.6L 5SPEEED MANUAL, 96SR LOCKED REAR, 8INCH FRONT LSD FRONT, AISIN MANUAL HUBS, CUSTOM F & R BUMPERS, ROCK SLIDERS, TUBE HALF DOORS, 9K WINCH, HOMEMADE SNORKLE, SOME OTHER STUFF.