>>>*Some days things work out OK. We had a Cow try to drop a calf, it was hung up, turned, one hoof out. It became clear after several hours that she needed some help.

So Le' and I went out and walked the Cow into our corral. I got a rope around her neck, Le' talked to her in a soft tone of voice until she calmed down, she damn near tore our gate off the post before that.

Then she happened to back up close to the gate so Le' reached in and grabbed the hooves, got the calf partway but no luck, it was really hung up with she did get both front feet started and managed to get it's head turned some.

I walked around as the Cow just stood there, now knowing we were trying to help. I managed to get both arms inside up to my elbows, found the Calf's head and turned it's nose, then pressed it's head down. We got a rope around the calf's front hooves, tied the other end to a fence post.

Then as the Cow strained I gave her a push and she went into a major contraction, with my hands behind the head, out half of it came. Then another tug and it was born!

We saved the Cow and the Calf, about $2400 there.

Da*n, did that feel good!

The Cow now knows, and does not even show the slightest sign of being concerned with us around. I am sure they understand when we are trying to help them....*EB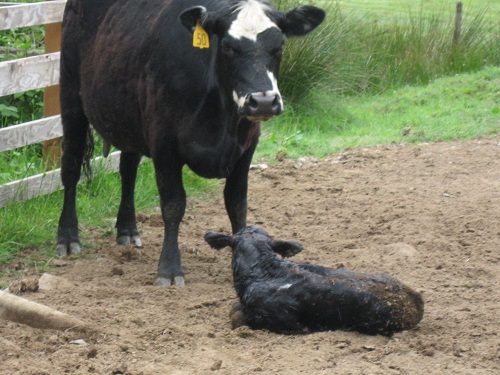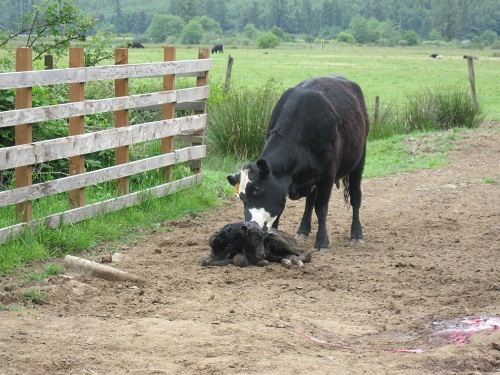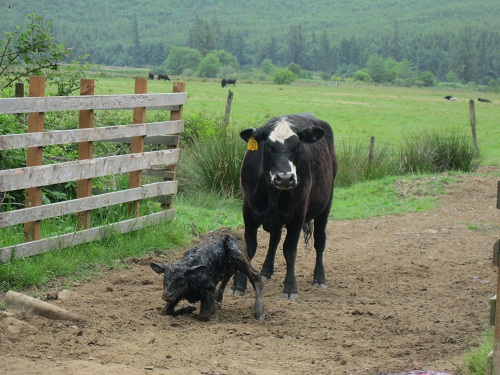 --------------------
*Beats the he** outa me!....*LOL**...