In response to a few queries regarding the transplant I did on my Gen1 LWB, I will give a short write-up here.

History:

I bought the Gen1 as a import from Japan. It was a 2.5Td Auto LWB Exceed.
I was never really happy with the 2.5 with auto tranny, mostly because the tranny overheated when worked a it hard.

I had a local workshop fit a Chevy 4.3 V6 with a Borg Warner T5 5-spd box and the standard Mitsu transfer case.
It was a great transplant, but the fuel consumption of the carb version of the 4.3 made me decide to go back to a diesel.

The choice was made to fit a Mitsu 3.2 Di-D engine, with a Mitsu V5M31 5-spd and transfer case.

The Di-D engine:

I bought the complete engine with transmission, transfer case and peripherals from a breaker.
The most important peripheral was the complete wiring loom with the ECU, transponder and key barrel.
The engine and peripherals came from a wreck which had less than 20000 kms on the odo.
I decided to go for the complete drive train in order to keep it as standard as possible. My experience is that transplants go wrong when different parts are made to match by means of adapters etc.
The peripherals included turbo, 125A alternator, starter, AC pump, vacuum pump, power steering pump, inter cooler, air filter housing, viscous coupling & fan & exhaust manifold.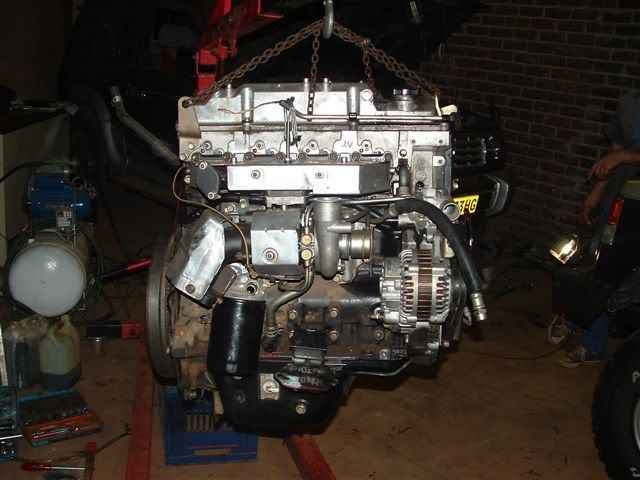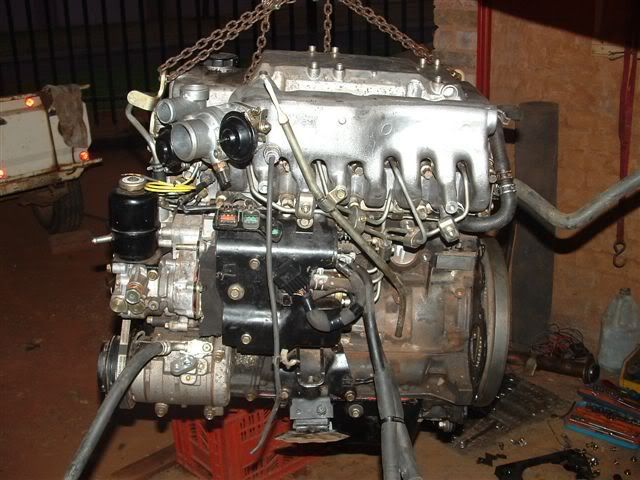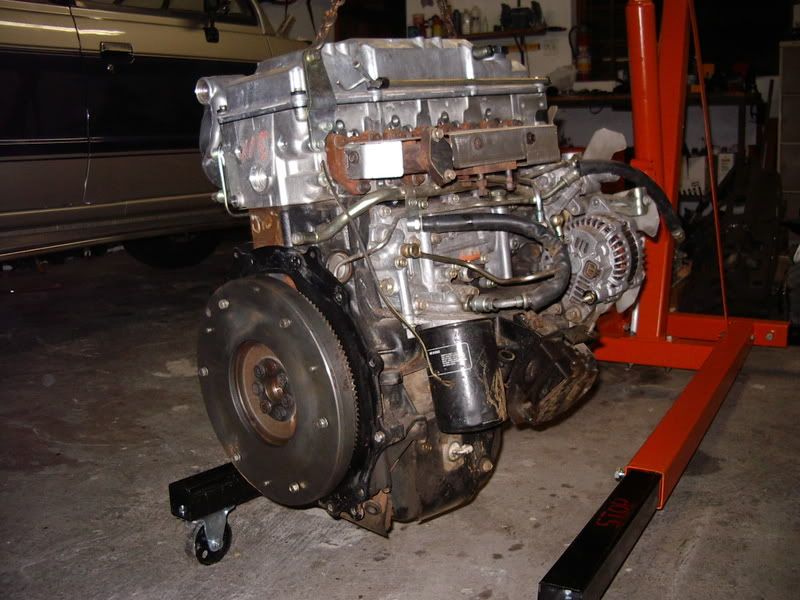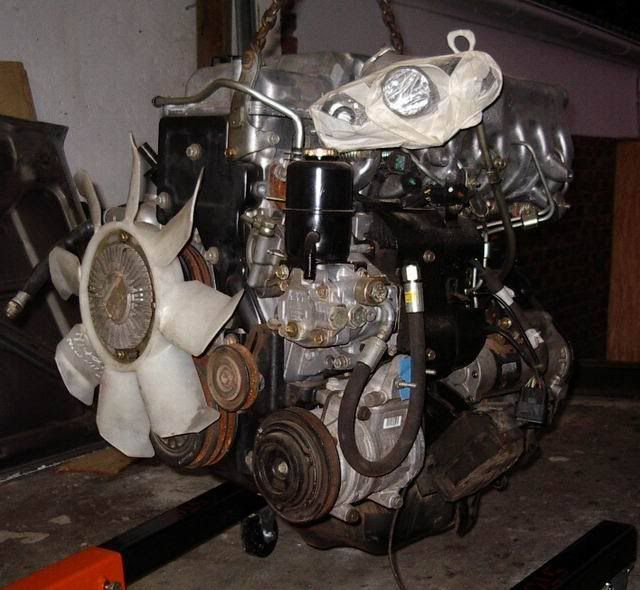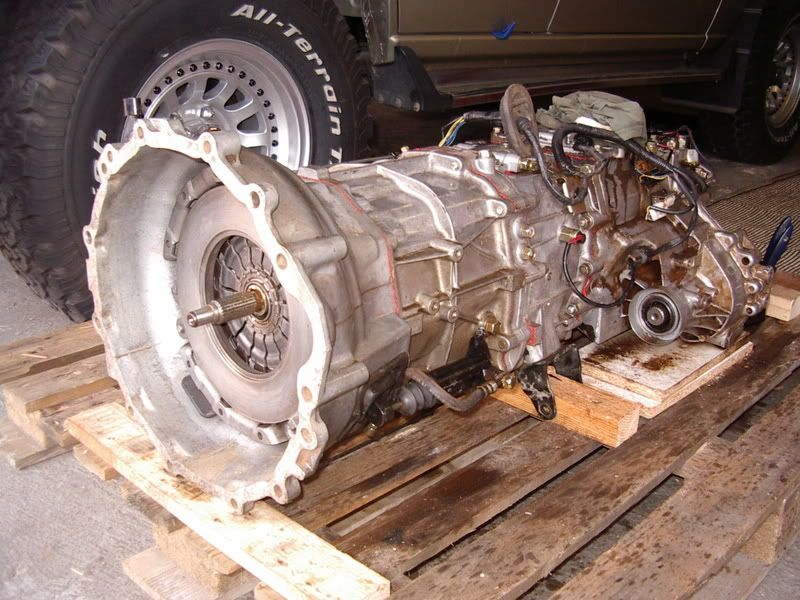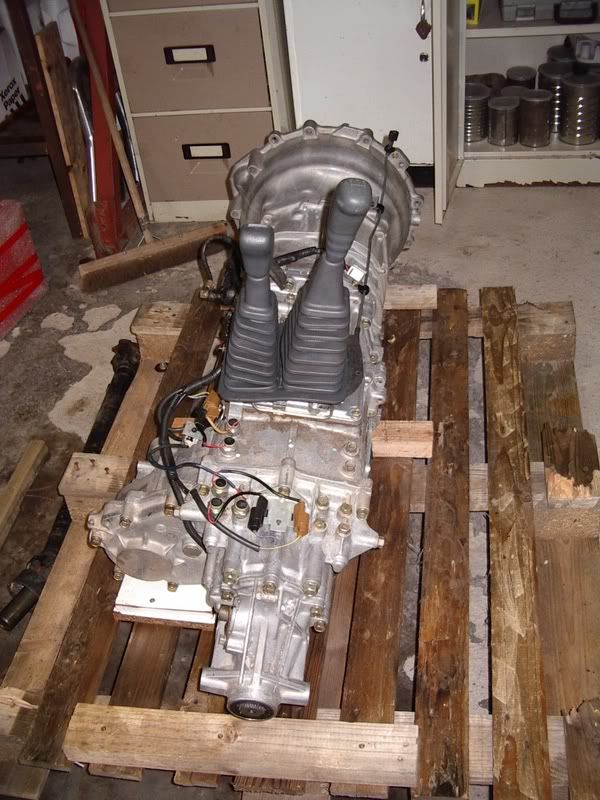 Body preparation:

The Di-D engine and especially the transmission is larger than the 2.5 TD. Furthermore I always had 33" tyres in mind, so I lifted the body by 2" (50mm). I had the spacers made up from UHDPE.

New brackets were manufactured to raise both bumpers by 2" as well.

This made the fitting of the engine much easier.

Fitting the engine:

The engine fits neatly into the engine bay, without having to modify any sheet metal.
The radiator is also in its original position, albeit lowered by 2" to suit the body lift.

I stripped the engine bay as far as practical and sprayed it a satin black to hide all the blemishes an engine bay picks up over its life.

The old mounting pedestals were removed (chisel and FBH), new engine mountings were manufactured and welded to the chassis rail.
All this was accompanied by the normal numerous cycles of fitting and removal of the engine and transmission to make sure that nothing fouls and clearances are OK.

This was the first fitting of the engine in the engine bay: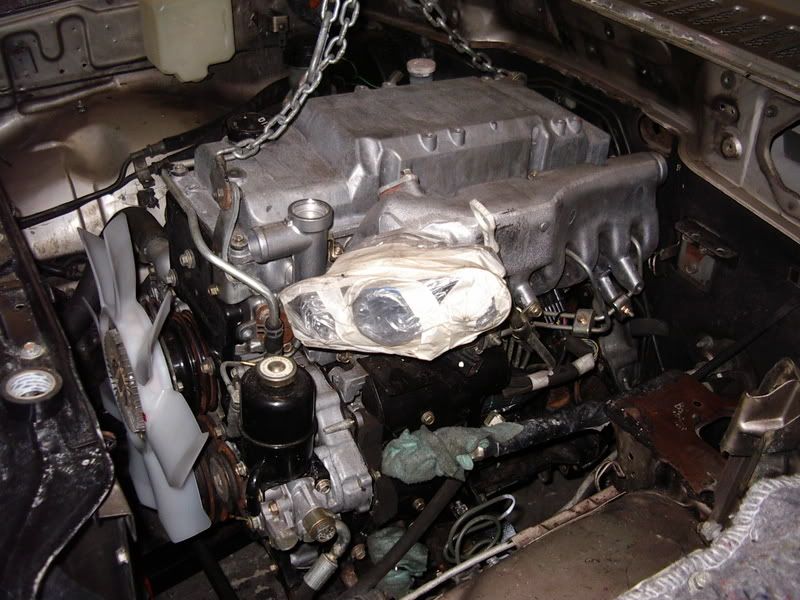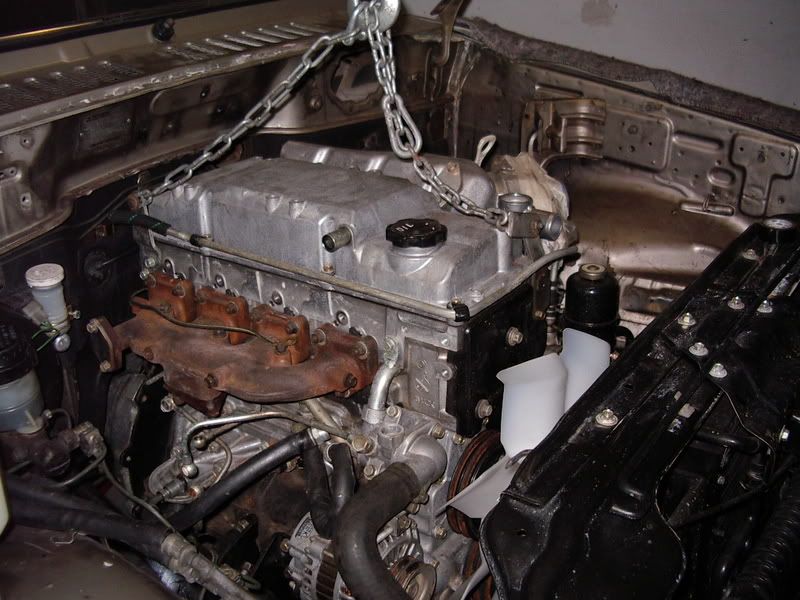 More later ..

--------------------
Don't ascribe to malice anything that can be adequately explained as stupidity!
Pajero LWB Gen1 3.2 Di-D TD Engine
33" Bridgestone D694s
2" Lift
Front Runner Rack