This is the day I brought her home (about a month ago). 1988 Reg Cab 4x4, 5-Speed, IFS, 22RE, stock 4:10 gears, 4" body lift, filthy, needs paint and a suspension overhaul. The suspension is nearly done, so it's on to the interior and paint.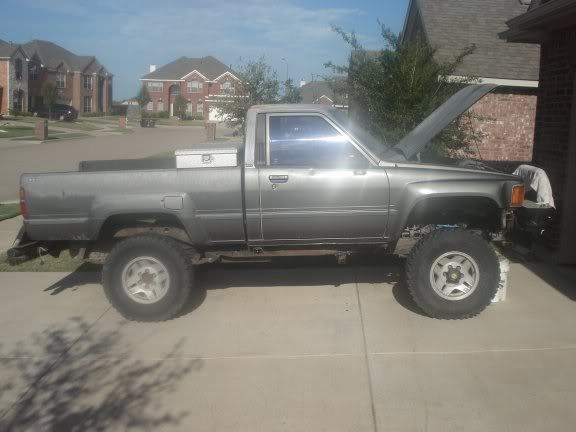 --------------------
Richard S.
88 Toy 4x4 Truck, 22RE, 3"BL, 5-Speed, Muds
Proud to be an American. Blessed to be a Texan!