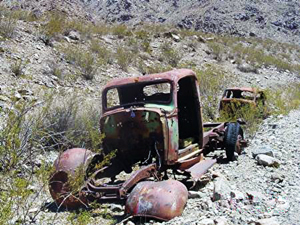 Results of Stuck forever.
(Click picture for a larger image.)

Driving off road presents a host of challenges for any driver. Four wheeling can be especially intimidating for new drivers. Those initial concerns are understandable. It takes off-road experience to build skillset and confidence.

If you've considered going off road but are reluctant to do so, relax. The following information should convince you take up the hobby. While you are reading this remember: in town, you can be in a pile-up as the result of other driver's errors and actions. Off-road in almost every instance the driver made the decision and judgment that lead to his predicament.

After years of talking with new 4-wheel drive owners, here is my perception of the Top 10 Fears of newer drivers, and what to do about them.